The journal intends to discuss the topic of regional studies and local development, which, in recent years, has acquired particular relevance in the governance of territories. Regions, cities, local authorities and intermediate bodies have long represented a space for radical institutional reforms and innovations, both in terms of decentralization of strategies and political choices and in terms of organizational renewal. Through engaging with different disciplinary areas, the journal aims to deepen the analysis, experiences and experiments taking place at the Italian, European and international levels.
La rivista intende affrontare la vasta tematica degli studi regionali e dello sviluppo locale, che negli ultimi anni hanno acqui sito un particolare rilievo nell'ambito della governance dei territori. Regioni, Città, Enti locali, Enti intermedi rappresentano ormai da tempo lo spazio di radicali riforme e innovazioni istituzionali, sia in termini di decentramento delle strategie e delle scelte politiche, sia sotto il profilo del rinnovamento organizzativo. Attraverso ambiti disciplinari diversi, la rivista si propone di approfondire analisi, esperienze e sperimentazioni in atto a livello italiano, europeo e internazionale.
---
Call for Papers "Sustainable Smart Cities in the Regional and Local Development".
Image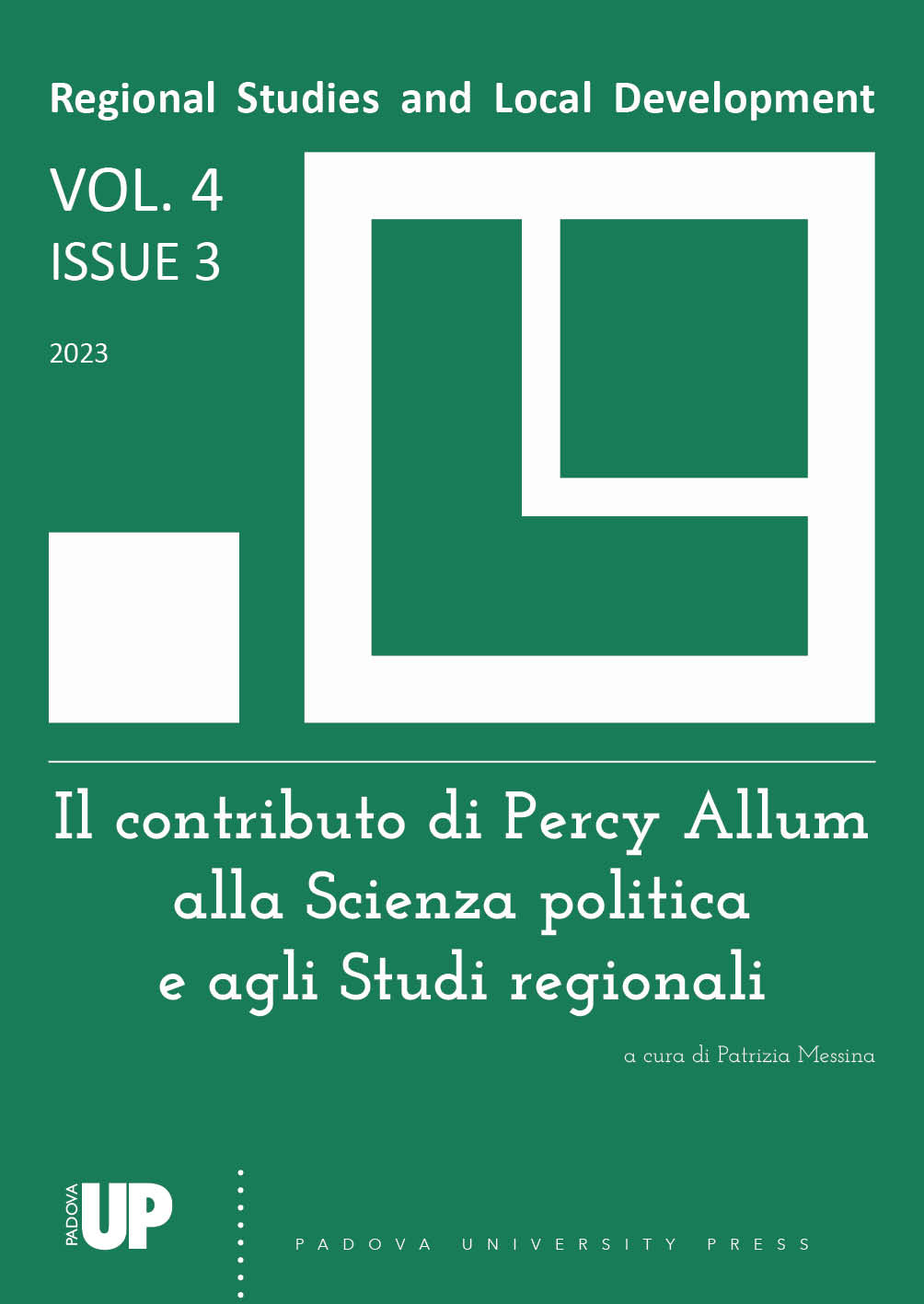 CURRENT ISSUE
April 2023
Il contributo di Percy Allum alla Scienza politica e agli Studi regionali